I am a private fitness coach specializing in personal training. I travel to clients living in Brooklyn with a focus in the areas of Fort Greene, Brooklyn Heights, Gowanus, Columbia Heights, Carroll Gardens, Boerum Hill, Cobble Hill, and Park Slope. Sessions can be done within your home or at gym or studio near your location. I have equipment that I can bring to our trainings so as to increase the intensity and add variety to your workouts. Additionally, I regularly train clients in a studio in Carroll Gardens and also in Gowanus if you don't have the facilities or space in your home.

A typical session looks like this: 10-15 minutes of a dynamic warmup, 5-10 minutes of corrective and mobility drills that are selected based on the client's needs, 25-35 minutes of conditioning, strength, and power training again that are selected based on the client then followed up by 5 minutes of cool down stretching.​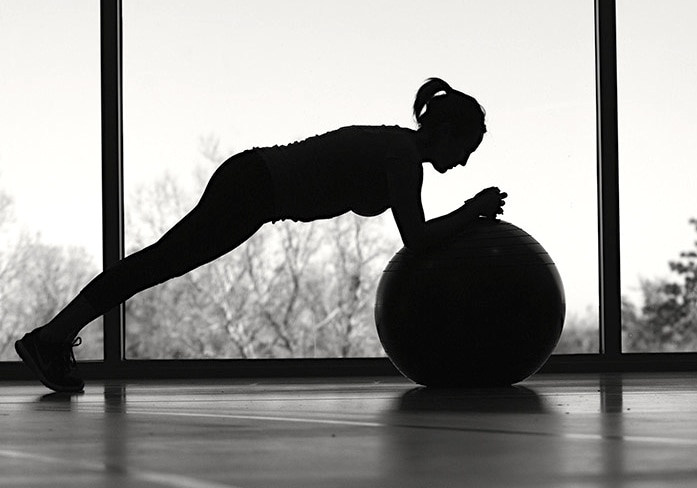 Testimonials
Eric S - "It's not an exaggeration to say that Michael has changed my life. At 53 I'm in better shape than I've been in years, stronger, more energetic, less prone to moodiness and overall more conscious of my body (and what goes into it). I really enjoy my sessions, too, and not because they're easy - Michael pushes me hard and keeps me honest (while knowing my limits). I really like his holistic approach to training, which goes beyond the obvious strength/aerobic workout and takes into account flexibility, balance and posture as well. I learn something from him almost every session. And he's a wonderful human being, too - easygoing, smart, fun to talk to without being overly chatty, and never judgmental (he's understanding of my vices, in other words). I used to think personal training was an indulgence that I couldn't afford, but after almost 4 years I know my sessions with Michael are a bargain, and absolutely essential to my physical and mental wellbeing. At the end of every workout he always asks, "How are you feeling?", and my answer is always the same: "Way better than when I came in."
Ophira E. - "I have been training with Michael for the last 5 years and he's not only offered me fun and varied workouts but he has tailored them to whatever my goals were at the time - losing weight, helping me strengthen after injury, keeping limber and fit throughout my pregnancy, and getting back in shape/reactivating the core muscles after my son has born. He also goes above and beyond and sends me workouts and tips via email to do in-between sessions or when I'm traveling. His rates are very reasonable, and it's not often that you find a trainer with a superior knowledge of the fitness field, but also who has worked as a firefighter and EMT, so he has an in depth understanding of human physiology."
Glen G. - "
I've been training with Mike for more than 3 years now. He helped me get back in shape after an unfortunate injury I sustained from CrossFit. Not only does he ensure a comprehensive workout but he also knows when to push the limits and focus on areas of weakness. His dedicated client base is a testament to how effective he is in helping clients achieve their personal training goals. 5 stars!"
​
Rebecca S. - "I've worked with Michael 2/week for 3 years and he's tough, fun, knowledgable, and thorough. He is constantly assessing my needs, fitness, health, etc...and customizes each workout for me. He pushes me and encourages me when I want to give up, which is huge for me! I highly recommend Michael. (And I love his music selection!)"
Paul E. - "
I have trained with Michael for two years now and I'm super happy with him.
He made a program that is perfect for my body and needs.
Never late, always in a good mood and makes the workout a more positive experience.
Totally recommend him to anyone who wants to get in shape."
Lauro L -
"I have been training with Michael twice a week for more than a year now and I only have positive things to say about Mike. He is knowledgeable and always brings in challenging-and-fun exercises to our sessions coupled with good explanations for why we are doing those. He helps me understand the rationale of each exercise, right posture, which muscles/joints we are using... he even has great nutrition advices! Another big plus about Mike is that he is very patient and is always in good spirits. When Mike decided to leave the NYSC gym in Cobble Hill where I first started training with him, I didn't think twice: I followed him to his new work location. Hard facts: compared to when I started with Mike I am now a 20-pounds-lighter, stronger, faster, and more flexible being."
Kristin A. -
"I've been training with Michael for over a year now, at two different venues, and I can't recommend him highly enough. He's patient but still pushes me. He has extensive knowledge of the body, and when I come in with something hurting or feeling weird, he's great at pinpointing the cause and working around it while still giving me a great workout. Best of all, he always makes our sessions fun, and that's the best way to stick with exercise. He really is fantastic. And he introduced me to boxing which is so so so fun and is the best workout I've ever done."
Jody P. -
"Michael is an excellent trainer, easy to work with, challenging, but provides tons of support. His routines are creative and intense. His disposition kind and gentle. He really knows the body and how it functions, most importantly, he got mine thinner!! Amazing!! Look no further!!!"
Linda S. -
"One of the best parts of working out with my Personal Trainer Mike is that he educates you as to why the particular exercise or routine is beneficial. He truly cares for his clients welfare and considers age appropriate workouts which is important to me because I am middled aged-he is considerate of my capacity and extremely supportive and encouraging. I actually look forward to exercise now thanks to Mike!"